This is a portable frag carrier, suitable for taking to reef swaps or even to the LFS to pickup frags. It's designed to fit in the included clamp-top acrylic container, that has a 120mm inside top opening, and is about 122mm tall. Due to the small water volume it's not recommended for shipping.
Printed in PETG for the best life, in a transparent blue. Other colors available on special request (minimum orders may apply). Branding is also available.
The rack screws and snaps together, but it does come assembled and ready for use.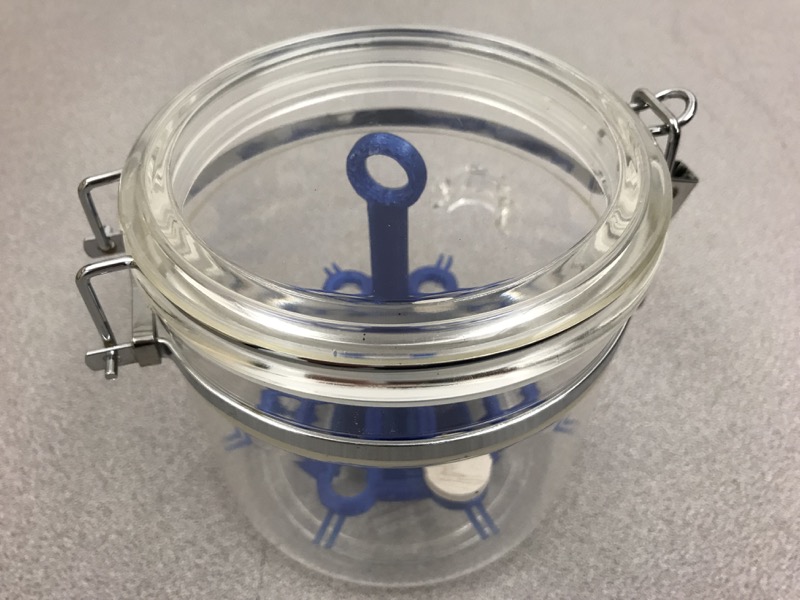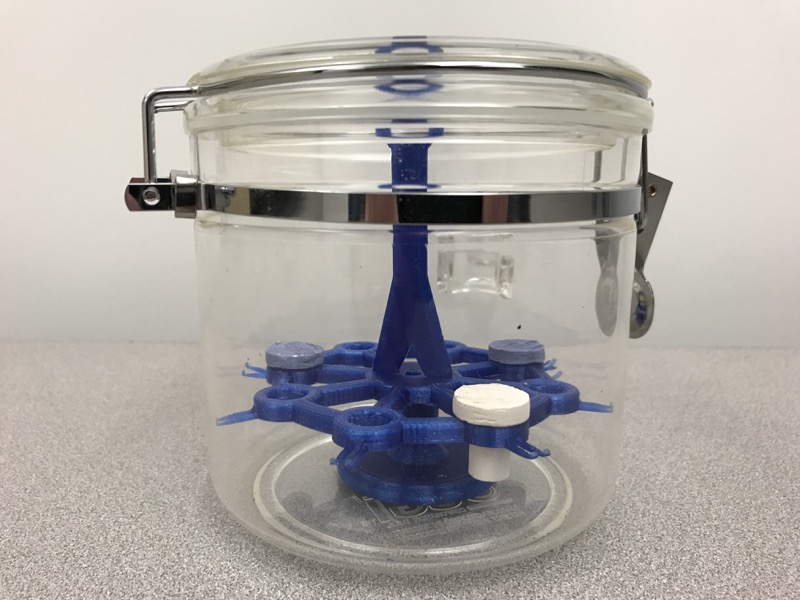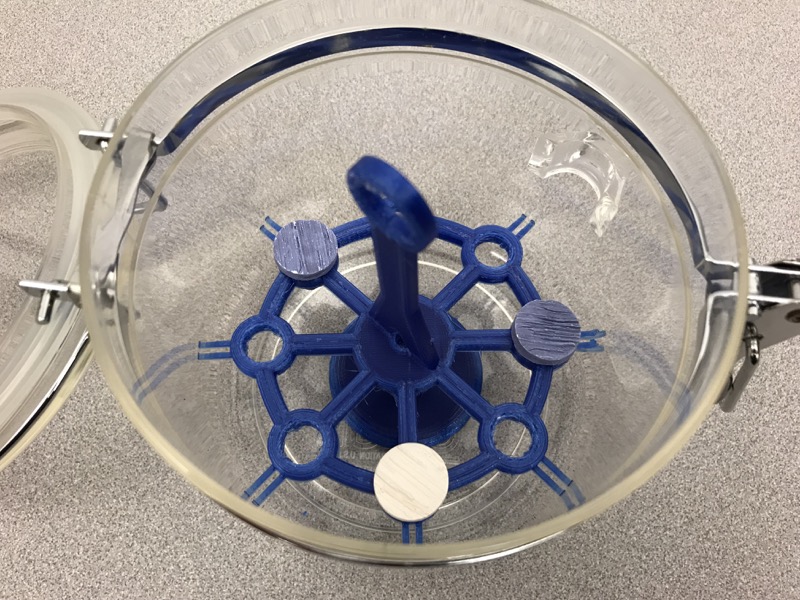 Available in 10mm or 1/2" mounting holes. Each position has three pegs that grip the frag plugs and keep them snug in the hole, so you'll want to make sure of your frag plug sizes before ordering.
Oceans Wonders Coral Frag Plugs are 10mm, and are a perfect fit for the 10mm version.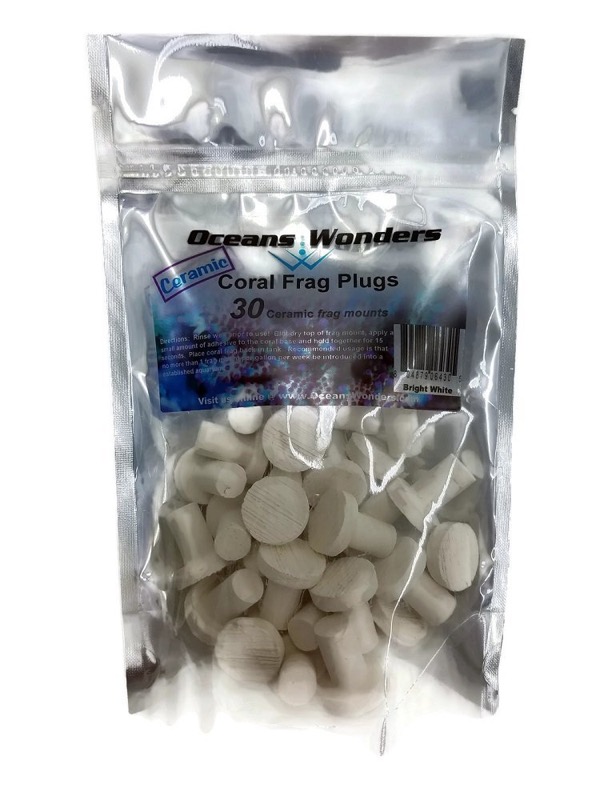 Special Introductory Price: $49
Free shipping with any other item, or with two or more units.
Lifetime warrantee!
BAS will repair or replace any unit that is returned to us (shipping pre-paid) that is no longer functional, at no cost, as long as it has not be obviously abused.

Please allow additional time if you are requesting special colors or logos.