Home
Advantages of Barr Systems
Pumps
Instructions
DIY Threads
Order Page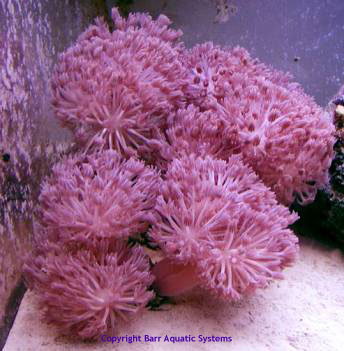 Advantages of Barr Aquatics:

New 3D printed parts: I'm now developing parts with the 3D printer, along with CNC and hand-made parts. Lots of new ideas coming soon!


All Cast construction: Note that cast material is 33% stronger and absorbs 70% less water. Absorbed water makes the material swell, stressing joints and causing bowed panels. Many manufactures of plastics specifically claim that their extruded acrylic is not safe for salt water use. Never use extruded material in long-term aquarium applications.
| | | |
| --- | --- | --- |
| | Extruded | Cast |
| Density (lb/in3) | 0.043 | 0.043 |
| Water Absorption Rate | .44% | .2% |
| Saturation | 2.1% | .65% |
| Impact Test | 12 in | 18 in |
| Compressive Yield Strength | 14,900 psi | 19,000 psi |
Data from here: Cast acrylic, Extruded acrylic.

3/8" cast sheet: Many places claim to use 3/8" thick material for flanges, but may revert to 1/4" material for the lids, Beckett housings or the skimmer cups. Some also use 1/4" for the mixing box or bases on the reactors. We use all 3/8" material for the boxes, flanges, bases, and skimmer cups. The only 1/4" material you may find is for zero stress areas like the internal baffles. The SK8000 even moves up to 1/2" material for the box construction.

Translucent Black: We use a special cast sheet material that is slightly translucent. This allows the customer to see exactly what is happening inside the mixing box by using a light, but is dark enough to prevent algae growth. Our flanges also use this more expensive material, and the effect is stellar! We are the only manufacture exclusively using this awesome shade of cast acrylic.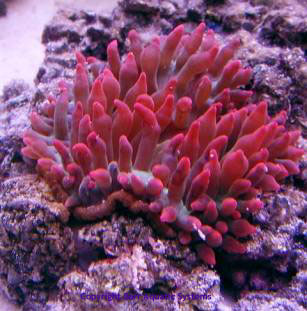 O-rings: We use professional grade O-rings, in expertly milled grooves. We use a combination of CNC routers and fly-cutters to make the grooves.
Custom designs: All products can be modified as desired. Usually shortening any product will have a slight decrease in the cost of the product. Making any product taller causes a slight increase in the price. I only charge for the difference in the materials cost, I don't charge "Modification fees" or other charges for changes. I like doing custom work, and encourage my customers for ask for changes. While ordering an off-the-shelf model may be a little faster (as it is sitting on the shelf, waiting to ship) ordering a custom model can be quick too.
Customer support: I provide email support of my products, and usually respond to emails in less than 24 hours. Quotes on custom sumps may take longer to generate. I've been a salt water hobbyist for well over a decade now (since 1991). I test all my designs on my own systems first. You can count on my designs to perform as intended. All items are fully covered under warranty as well.
Skimmer designs: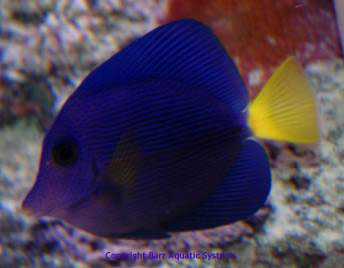 I made my first protein skimmer in '91. I've built numerous kinds of skimmers, and I like the Beckett the best. Although it requires a strong pump to run, it offers the best features for the price and complexity.
The larger skimmers use a unique co-axial flow injection which gives a far longer contact time than any other Beckett, down-draft or spray-induction skimmer available. It is most closely compared to the original air-driven "counter-current" skimmer designs, but super-powered.
I've done analysis with "swirl" designs that other sites tout. My analysis shows that swirling does not add any benefit and is purely a marketing claim. For that reason, I don't use swirl-injection in my designs. An understanding of basic physics is important to make good designs.
I use 6" or 8" tube for the entire skimmer body. I don't reduce down to a smaller size until the neck, and I don't make "necks" that are multi-feet long in a cheap attempt to make the skimmer taller. The main tube is where all the action happens, it needs to be as large as possible. The neck only exists to help the foam move up in to the cup.
Injection towers: I use 2.5" or 3" injection towers on every design. This gives anywhere from 8 to 13 times the mixing volume for the same height when compared to the 3/4" PVC that many others use.
Beckett Silencers: A well designed Beckett chamber does not need a special silencer. A simple piece of hose on the input valve removes the sucking noise from my designs. A floss or carbon filter can be added to the intake if the skimmer is near a kitchen, so it will not pick up cooking oil from the air.
Height: I've seen skimmers that have 6" dia. reaction chambers up to 96" tall. Impressive, but a waste of space and materials. Making a skimmer taller than 4-5' by simply extending the main tube (or the smaller neck!) adds nothing to the skimmer except cost. Once the foam is separated from the water, the skimmer's job is to remove the foam. Forcing the foam to fight gravity and crawl up a 3' column is a waste, and simply provides more surface area to clean. If you want a tall skimmer, you have to make it wider and run the water level higher to have any benefit. See the KR2 professional skimmers for ideas, they have been making humongous skimmers for systems from 10,000-100,000+ gallons for decades.
Calcium Reactor designs: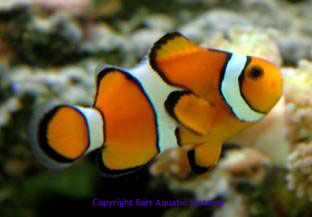 The Calcium reactor is an all new design as of Spring 2004, but it is a product that I worked on for over a year. I waited to release it until I had the best mix of features, performance and price. I think it is the best reactor available on the market today, at a price that is far less than other units in its category. Don't compare it to a tube glued to a sheet with a pump slapped next to it. It's in a class far above that and compares favorably to units that or 50% more expensive. Again, my goal is to make awesome products for a reasonable price.
No tube penetrations. This is the feature that took the longest to design. I don't like to have plumbing pass though the wall of a tube, as it is weak point, prone to leaking. All plumbing penetrations are properly threaded and sealed. All user connections are with 1/4" speed-fit fittings, and use the supplied tubing.
Motor-under design. Most designs have the pump next to the reactor, on a sheet of plastic. Some have the pumps mounted on the lid, which puts them in the way and makes the unit top-heavy. My design puts the pump out of sight, under the columns with the majority of the plumbing. Besides looking better, it saves space and makes it easier to work around and on.
Easy-access tops. With no unions, pumps or plumbing though the lids, this is the simplest unit available in the world to fill and maintain. Sure you don't need to do it very often, but when you do, you'll appreciate the ease.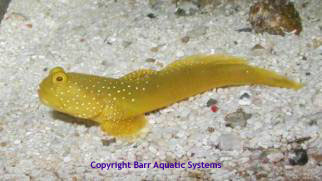 Kalk Reactor designs:
The Kalk reactor is based on a classic design that uses a commercially available magnetic stirrer unit from Hanna. This is a time-tested design that is very robust. There is no impellor to wear out, or pump to jam and fail.
Spin-off lid: For the Kalk reactor, you will need to add kalk power ever other week or better, so it needs to be easy to do. Having a 2" lid makes it easy to spin off. And with the built in O-ring, just barely tightening it will seal it up again. This is much easier than dealing with a dozen thumb-screws.
Extra large model: The KR3020 quite possibly is the largest capacity Kalk reactor available, outside of commercial units more than twice its price.
Overall quality:
All of my products have flush-trimmed, rounded and polished corners. Glue joints are clean, and strong. They have been referred to as "works of art" by my customers.
All tube joints are counter-sunk in to the sheets for stronger joints.
There are NO tapped threads in the acrylic tube. Tapping of even 1/4" wall tube is a great way to create a stress point which will fail in the future. Each cut thread creates a stress-riser that is just waiting to be bumped before it propagates though the tube, causing a leak. Any penetration of acrylic tube needs to be strain-relieved with a bulkhead at least, and should be avoided if possible.
I release all new designs to Beta customers first and listen to their feed back. Only after numerous design cycles, do I release a product to the public.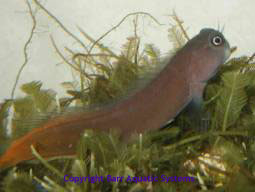 Shipping: Even though acrylic is up to 20 times stronger than glass, shipping remains a challenge. All my products are heavily padded and expertly packed in new boxes. Sumps and large skimmers have an extra layer of 1/4" hard-board surrounding the inside of the box to protect against penetration (via fork-lifts) and to provide more strength to the box. All sumps are shipped in boxes that are 8" larger in all dimensions such that the sump has about 4" of packing material on ALL sides. All items are shipped fully insured and marked "Fragile" on all sides. If you are having a sump shipped, you might need to get help to move it inside the door when it is delivered. Very large sumps are flow-packed at a shipping company and ground freighted to your door. I only charge exact shipping costs.
All Products: With the exception of pumps and the magnetic stirrer motors, I don't sell anything that I don't make. I am not interested in selling heaters, chillers or other items that are easily available from your local fish store, or numerous internet outlets. This lets me keep full control over the quality of my products. I take great pride in my designs and craftsmanship.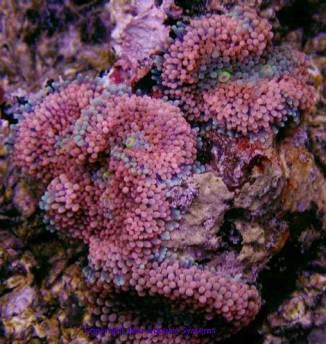 New products: I am constantly working on new designs. Some things not currently seen in the marketplace are well on their way to becoming products. Notice of the availability of new products is posted on my main web page. Any company that is not innovating is falling behind. I am interested in improving the reefing experience, not in making the same obsolete design for years on end. A strong engineering background is essential to understanding the physics involved in water and air flow. As a 1992 graduate of the Gonzaga University Engineering program, I have over a decade of experience in Engineering, in addition to my 25+ years of saltwater aquarium experience.
Don't settle for second-best features or questionable construction on your system. Step up to a new level of products, Barr Aquatic Systems.
Thank you for your consideration of my products!
(Note: all photos are from my own system.)
---
© 2004-2018 Barr Aquatic Systems. All Rights Reserved